Let us be grateful to people who make us happy;
they are the charming gardeners who make our souls blossom.
Marcel Proust
We got a most bountiful harvest from our garden last night.  I am grateful to nature for these gifts! I couldn't bear to just cut it up and cook it. So now it's been saved for all time in digital form. Though I'm thankful for this food, but it did indeed take a lot of work to being it to fruition.
I guess that's just like life and friendships. Love being a member of all of my various internet groups, but if you're going to get anything meaningful out of being involved, you have to work at it, don't you?
Just like a voiceover career. Having a nice voice is only the smallest part. Having an agent is often a small part too. We have to constantly network, market, study and beaver away ourselves. Ahhhh, the thrill of the chase. And finally reaching the finish line isn't half bad either! Then we're off again….   
What to do in between times? Be grateful for the gigs we have landed. Spend time with family, hubby and friends. I also like doing craftwork — making jewelry, embroidery and so on.
Been reading some good books lately as well. Here are some suggestions!
♦   Ireland – In a Glass of its Own – Peter Biddlecombe
(funny travel read)
♦  Step Up to the Mic – Rodney Saulsberry
(inspirational voice over book)
♦ Goal Mapping – A Practical Workbook – How to Turn Your Dreams into Realities – Brian Mayne
(make a plan and map it to make it work)
♦  The Amber Spyglass (actually the whole trilogy) – Philip Pullman
(fabbo — can't wait for the next 2 films to be made)
Spending way too much time on the internet today….. !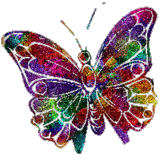 Cheers!